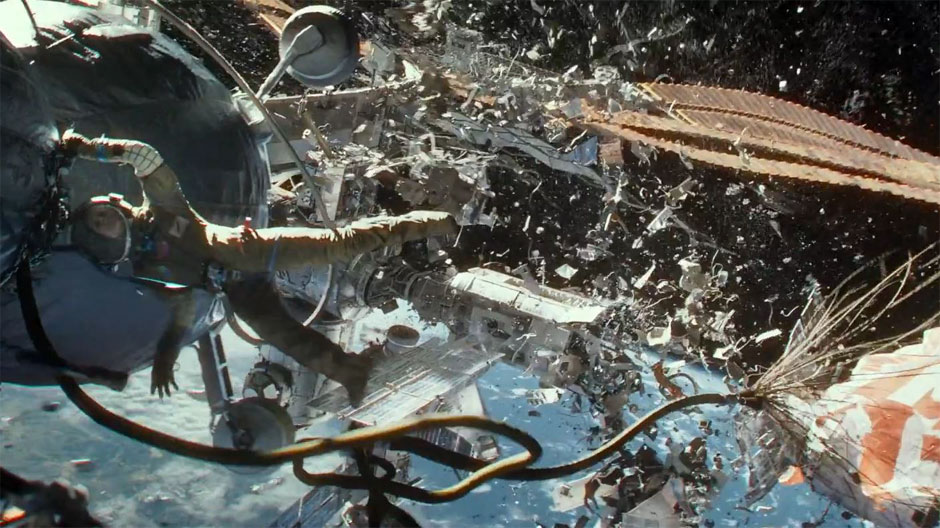 Yes, I was disappointed that some of my favorites didn't make the cut — I will go to my grave maintaining
Before Midnight
and
Inside Llewyn Davis
, neither which were nominated for best picture, are superior to
Captain Phillips
and
Dallas Buyers Club
, both of which were. And I still can't believe neither Emma Thompson for
Saving Mr. Banks
, nor Oprah Winfrey for
The Butler
weren't nominated, but I really can't quibble with those who did make the cut. The same is true for Robert Redford for
All Is Lost
. I can't convince myself Redford was overlooked because the role called for him not to speak through most of the film since just a couple of years ago Jean Dujardin won the Oscar while remaining mostly mum.
But instead of spending a lot of time looking back, I want to look ahead to what is going to happen on Oscar night March 2, when most everyone I know is predicting a split vote with
12 Years a Slave
winning best picture and Alfonso Cuarón taking the director's prize for
Gravity.
Personally, I don't think it's going to work out that way.
I work in a video store and I'm constantly overhearing customers and co-workers pointing to a certain video and proclaiming it a "great picture." 99.9 per cent of the time the movie they're referring to comes nowhere close to being a great picture. What they are actually saying is "I really like that movie." Which is OK. Millions upon millions of people really like McDonald's, but no one will ever consider what they serve there as great cuisine. And it works both ways: I will freely admit to the fact that there are films I know to be "great movies" that I don't particularly like all that much.
Oscar voters think along the same lines. The winner of the top Oscar is rarely the best picture of the year. It's more often or not the movie the Oscar voters like the most. This year,
Gravity
is a far more likeable film than
12 Years a Slave
and that's why I think it will pull off the upset and win the top award.
Look at this way: Suppose you had heard a lot about both films but had seen neither and then one day the postman delivers DVDs of both films to your home. Which one would you decide to watch first? I'm betting most of you would watch
Gravity
ahead of
12 Years a Slave
because from what you've already heard
Gravity
is the more uplifting film while
12 Years
could be a real downer. And because the best picture Oscar is chosen through a preferential ballot, I'm betting the majority of voters are going to list
Gravity
No. 1 or No. 2 on their lists. There's a slight possibility
12 Years
might receive more first place votes than
Gravity
, but I also think there will be more that list it fourth, fifth or sixth. The bottom line is
Gravity
is the more likeable film and that's why I'm picking it to win both picture and directing prizes.
Of course,
Gravity
has a lot going against it. It's special-effects driven and a special-effects driven movie has never won the top prize. It's dominated by a lone female character and a lone female-character-driven film has never won the top prize. And it wasn't nominated in the screenplay category. The last picture not nominated in either screenplay category to win the top prize was 1997's
Titanic
.
But even those negatives don't bode well for
12 Years
. If any film comes from the field to take the top prize away from
Gravity
, I think it will be
American Hustle
. It, too, is a very likeable movie and what's more, it's the overwhelming favorite of the Academy's largest voting bloc, the Actors Branch. The Actors Branch has 1,183 of the Academy's 5,755 voting members. The second largest branch is the Sound Branch with 407 voting members. How much do actors love
American Hustle
? It placed a nominee in all four acting categories and it walked away with the Screen Actors Guild's awards.
I'll have all my Oscar predictions around the end of February.